-> Door technology -> Garage doors -> Hardware versions
Hardware versions
We have the right hardware for all of your garage doors:
Standard headroom hardware: Type V3000 N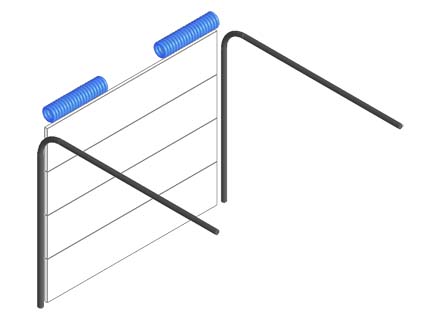 Standard headroom hardware requires a minimum headroom of 220 mm. In this case the open door disappears completely behind the header. Not only is this aesthetically pleasing, it also optimises the drive-through height.
Low headroom hardware: Type V3000 L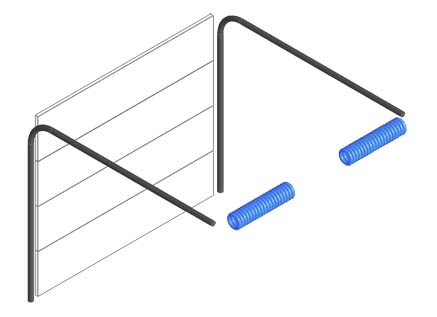 A rear spring shaft optimises the sectional door so that even 145 mm headroom is enough for the door to completely disappear behind the header. This type of hardware is used when renovating older garages that had previously been equipped with up and over doors and minimal headroom.
Ventilation door hardware: Type V3000 Z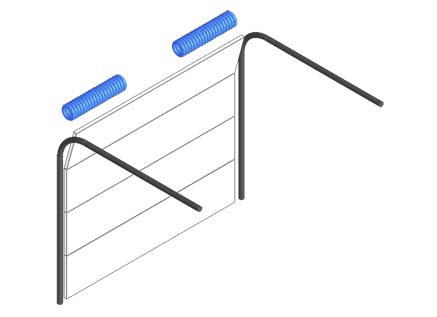 If a garage offers no alternative ventilation, ventilation door hardware is an option. The upper section can be folded up slightly (approx. 100 mm) without lifting the bottom section off the ground. The door remains closed at the bottom but air can still circulate.
Only available in combination with electric openers.
Tension spring door hardware: Type V4000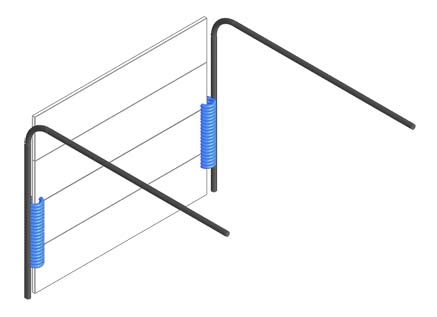 If, when renovating, only limited space remains for door installation, the tension spring door is the perfect solution. It requires headroom and a soffit width of just 85 mm and is ideal for small door sizes up to 3 m in width and 2.5 m in height. This model also features the ventilation function as described for the V3000Z.
Only available in combination with electric openers.
The following table illustrates which hardware is to be used with which door size: