-> Door technology -> Side doors
Side doors
A side door is the best solution for just quickly fetching something from the garage or if the garage door is locked. Since the side doors are usually in close proximity to the garage door, we match our side doors to the design of the garage door when it comes to colour and height segmentation.
This way, the door looks the same as the garage, completing your customised exterior design.
Corner and block frames make any stop version a possibility with our doors.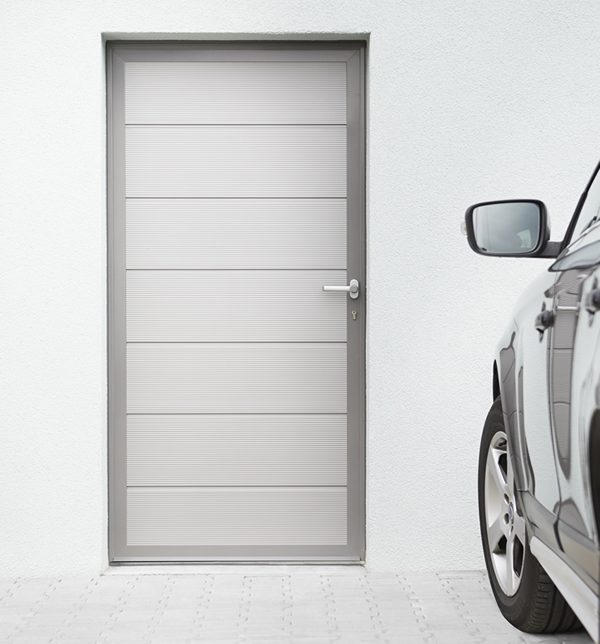 Inside hinges
The standard, inside hinges offer a harmonious look while providing maximum security.
2-leaf side door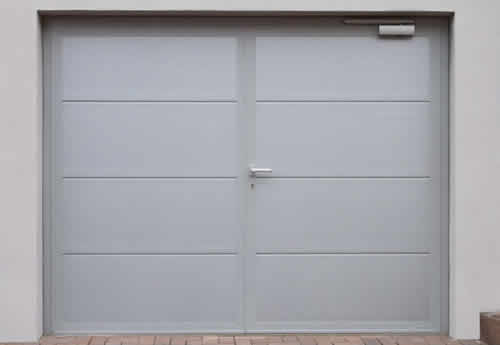 Side doors with two leaves provide a wider entrance, which is advantageous when working with larger equipment. In the case of renovations, two-leaf side doors are primarily used with lower door heights or as a replacement for wooden leaf doors.
Options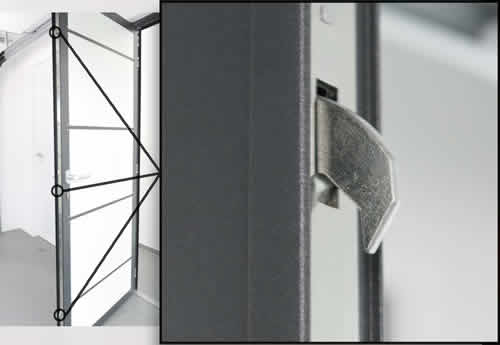 There is a wide range of possibilities here. They include a secure triple lock, electric door opener and a panic lock.

Side door: Technical data

Side door: Measurement sheet
No other access to your garage? Then a pass door is the perfect solution for you. ...read on