-> Environment
Looking to the future with renewable energies

Short-term planning goes against the nature of a family business.
That is why we have optimised our electricity and heat supply to become more sustainable over the last ten years.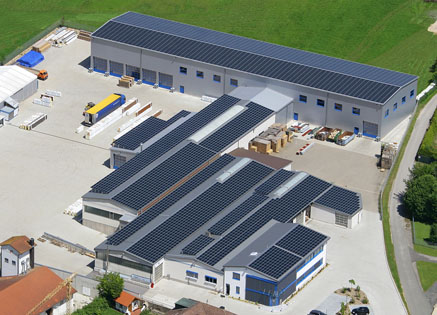 Our entire roof surface is covered by a photovoltaic system. With an installed capacity of over 400 kWp, we generate much more electricity than we use. 1,500T in carbon dioxide savings protect the environment and provide a good atmosphere.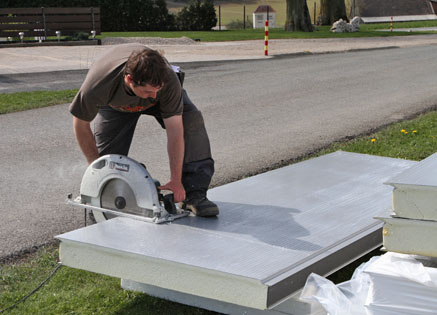 Insulation remains a top priority with all additions and modifications. In addition to walls and roofs, the baseplate is also insulated. The heating system has been completely updated which means that even following the latest expansion measures, we require less heat energy than before.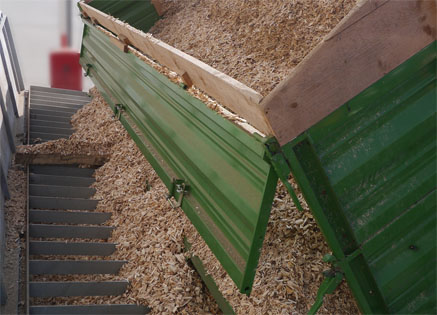 In terms of fuel, we have replaced heating oil with wood chips. These are delivered by local farmers which strengthens our region and improves our carbon footprint even further. Other small adjustments such as feeding the waste heat from the compressor to the heating circuit and the installation of a medium-voltage transformer complete the package of measures.