-> System Products -> Sectional door panels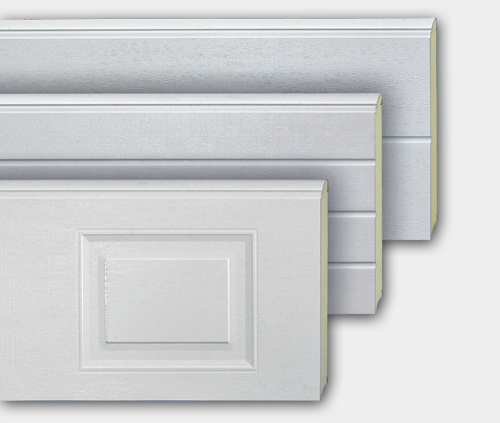 Sectional door panels for sophisticated door manufacturers
Our sectional door panels provide you with a quality product layer for layer to meet high demands, and not just in terms of insulation.
The product boasts great longevity thanks to the use of high-quality materials.
The satisfaction of our customers is very important to us and that is why we are continuously innovating to develop our products.
As a door manufacturer, see the following quality features for yourself:
Protection against finger trapping ...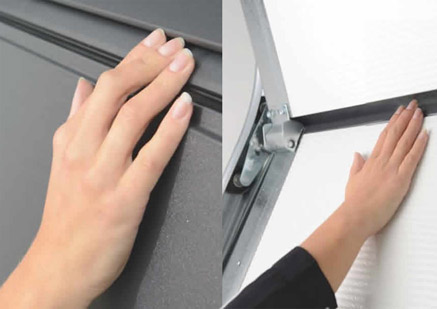 ... inside and out
The design of the panels prevents accidental trapping - fingers are gently pushed aside.
Even in the freely placeable hinge area, full protection against finger trapping is provided!
Joint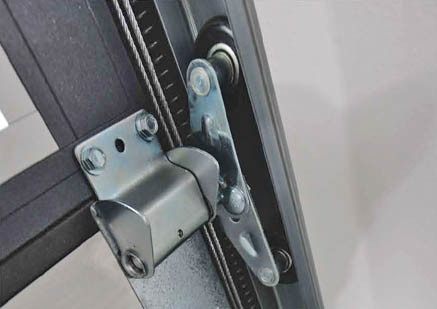 Ingenious solution!
Side hinge and roller carrier all in one.
Multiple layers of sheet metal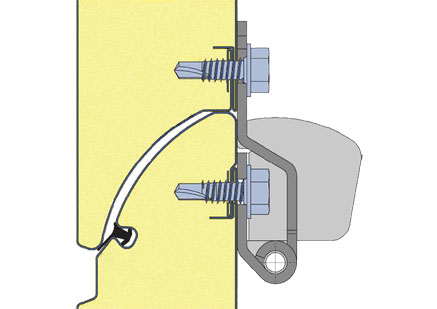 Strong hold for lasting connections
Four layers of sheet metal just under the panel surface allow for precise, strong and permanent placement of screws.
Panel seal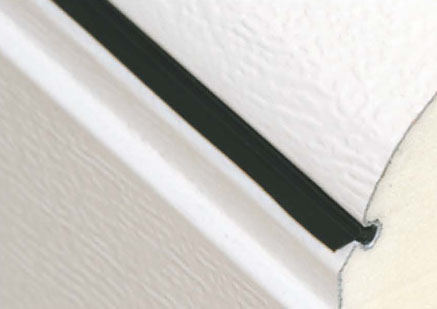 Water and air stay out!
Standard profiled slot for fitting panel or header seal
Panel profile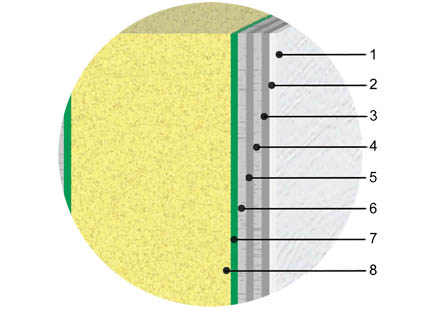 Each layer provides you with added protection
High-quality protective film
(outside and inside)
Polyurethane varnish
Primer
Zinc coating to protect against corrosion
Fine plate quality steel strip
Zinc coating to protect against corrosion
Bonding bridge
PU foam

Panels: Data sheet