-> Industrial doors
Industrial doors
Nowadays, customised facade design is not limited to the private realm. Design and colour are garnering more attention when it comes to industrial buildings too. Functionality and reliability combined with efficiency and insulation round out the demands placed on today's industrial doors.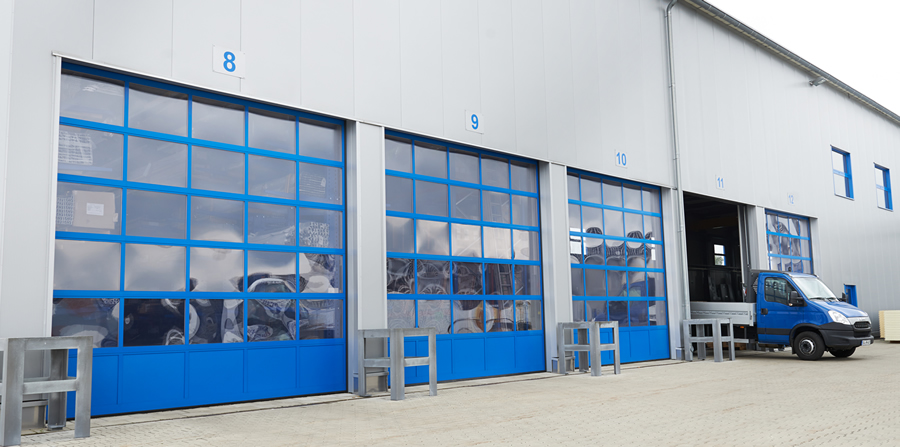 The V1000 sectional door provides a stable aluminium frame design, allowing for much freedom of design when it comes to the architecture. Horizontal and vertical lines ensure a distinct, sophisticated look.

This door is primarily used in workshops, fire brigade stations, lorry and bus garages, warehouse buildings, car washes, etc. In other words, anywhere light penetration and a sturdy, tried and trusted door is needed for harsh everyday use.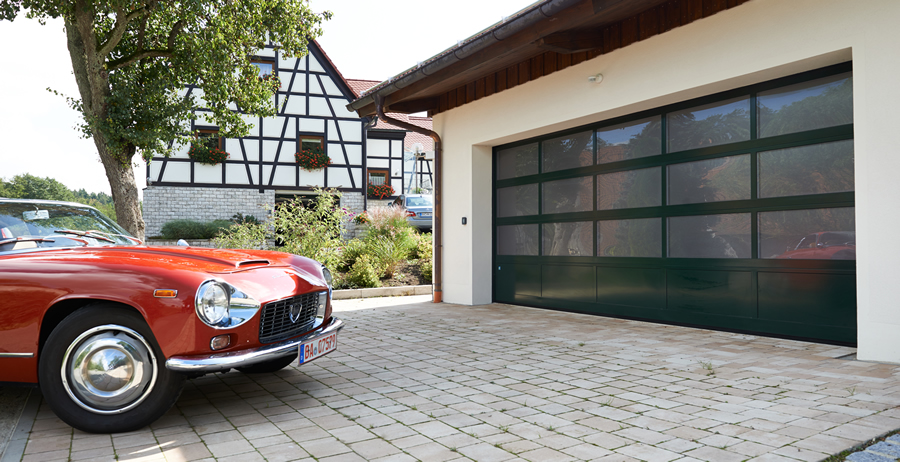 Even with a spacious window area, the V1000 sectional door provides outstanding protection against wind, weather and cold. Even the standard version provides good insulation. Double glazing means that values remain far below the limit values specified in the Heat Insulation Ordinance.
A large sealing hose featuring additional sealing surround provides the seal to the ground. Sealing profiles are also installed on the sides and at the top as well as between the sections. Of course all of the seals are of weather and cold-resistant EPDM quality.