-> Door technology -> Wicket doors
Wicket doors
When there is no other access to the garage, a wicket door integrated into a sectional door is the best way to access the building quickly.
The standard width between 80 and 90 cm is based on the width of the door but can be customised as required.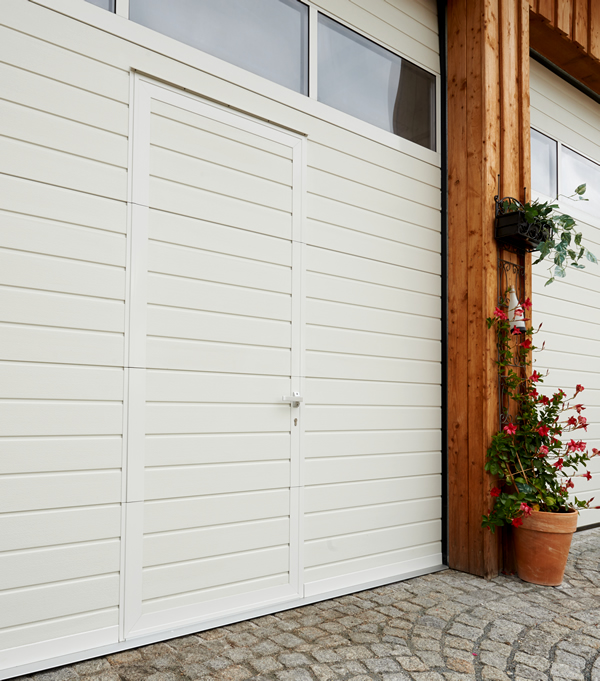 Threshold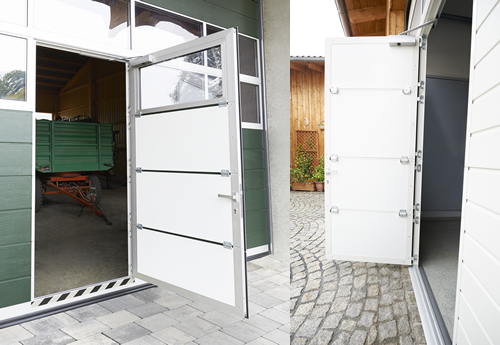 Normally, the height of the threshold for our pass doors is 125 mm (left). We also offer the option of a low threshold of 26 mm, which makes it much easier to get in and out with lawnmowers, wheelbarrows and bicycles.
Inside hinges ...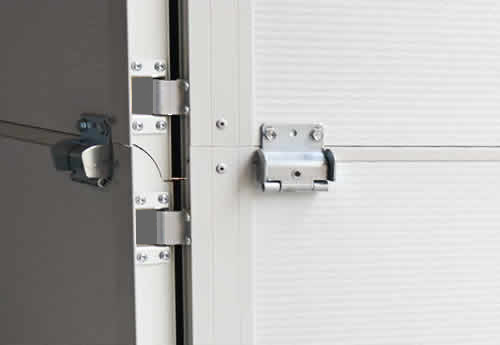 ... enhance security and provide a smooth, attractive look. Installing two hinges per section provides a great degree of stability.
Overhead door closer with slide rail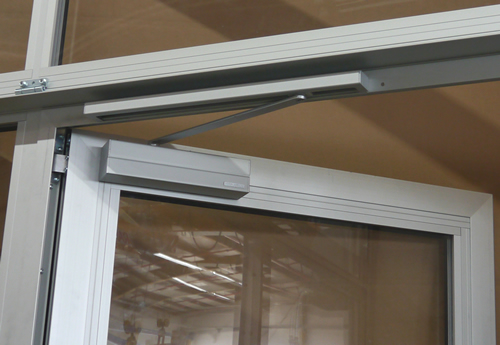 Instead of having an articulated arm that protrudes into the room, we install a slide rail to save important space both when the door is open and closed. The drive-through height is reduced only slightly.
Is there another entrance to your garage that you would like to have match your door?
The side door is the perfect solution for you. ...read on